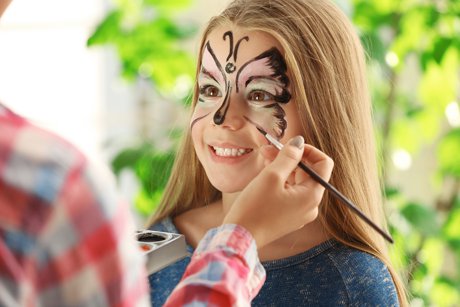 Creativity is sparked on Davie property. At the Young At Art Museum children living in the region let imaginations flow freely. The doors opened way back in 1986 when a vision of a "museum without doors" came to fruition. Since then decades of youngsters have experienced stimulating exhibits and special events designed specifically to encourage learning through play.
Today's exhibits are playful and exciting offering kids from the Davie real estate area a chance to explore freely. Art history is taught in gentle fashion in ArtScapes. A cave wall beckons for current artists to add their mark while getting a glimpse of past cultural drawings. In the Victorian Salon's Portrait Gallery kids create traditional "selfies" with art supplies instead of cameras. Nearby a contemporary take is given on a New York subway showcases expressive graffiti images. GreenScapes gives a nod to the brilliance of Mother Nature. This space of engagement highlights conservation efforts with playstations formed from natural items. Young performers craft puppets from recycled materials and then put them on the stage in Pablo's Magical Workshop and Theater. Music flows through the air when homemade instruments are tuned up. Around the corner, the world's diversity is explored in CultureScapes. Here celebration of culture and tradition intermix.
Art Overflows on Davie Real Estate
Education is fun filled at the Young At Art Museum. Programming for preschoolers to high schoolers mark the calendar. Museum preschool nurtures the youngest of minds cultivating a love of art and of learning. Themed workshops, parent nights out and birthday parties stimulate an interest in the arts in elementary school children. In the Teen Center the spotlight is on individuality. Teens and staff engage in healthy discussions, creative writing projects, poetry slams, graphic design and music composition.
Memberships are great ways for Davie property owners to get the most bang for their buck. With unlimited admission, exclusive events and other discounts, it's a no brainer. And, perhaps the best perk is knowing that membership fees go to support such a worthy place for kids to simply be kids.